潘义明-光和自由电子课题组 介绍
Welcome to Pan's LiFE group
目前的研究兴趣是在三个方面:
1. 超快和量子光和物质相互作用。激光诱导的自由电子加速(DLA)和自由电子辐射(FEL),光子诱导的近场电子显微镜(PINEM),阿秒动力学调控以及量子弱测量。
2. 拓扑光子学和量子模拟。激光直写,等离子体激化,微波等波导中的拓扑光子学。超快PINEM电子合成维度。拓扑Floquet时间晶体,非线性光子时间晶体。时间调制的动量带隙孤子,次谐波产生和非线性调制不稳定性等。
3. 凝聚态和场论:Weyl半金属的手性输运,二维材料的输运现象,Weyl半金属。在周期驱动系统中的量子反常和Callan-Harvey机制。
Research 1:光和

自由电子大图景
在强场和量子领域中,研究自由电子和光的相互作用。应用物理目标是实现电子和光场之间的能量、动量和信息的可控转移。基础物理目标是探索电磁相互作用的深层结构。

• 注:我们关心电子本身,光本身,而不是材料本身。材料只是"第三者"而已 (third medium)。但也不能否认合适材料的"相位匹配"作用。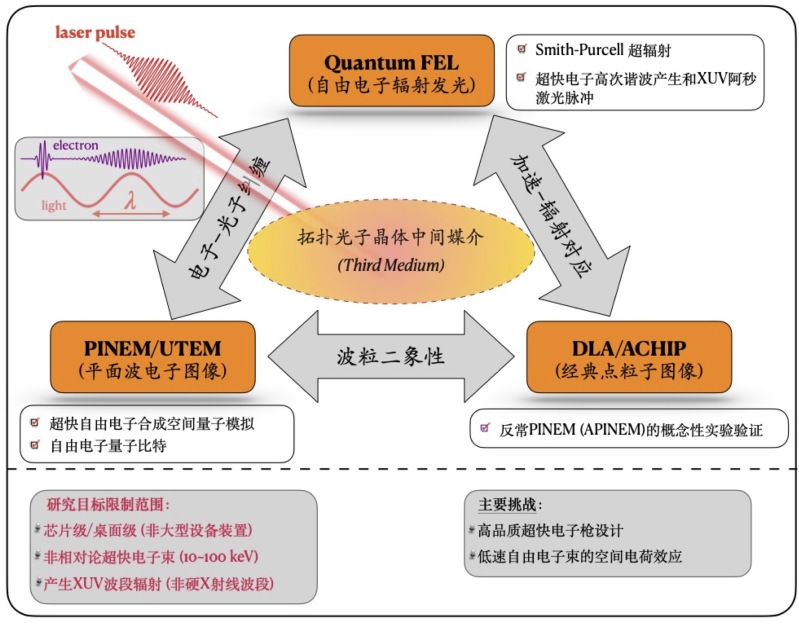 关于本课题组的研究目标和动机,"三"言以蔽之:
Goal: "Shaping electron with light, shaping light with electron."
--- Ido Kaminer (Technion)
哲学: "潘兄会不会光就是电,电就是光?" "这你得问SHE!"
--- Zhaopin Chen (Technion)
Principle: Free electron and photon can exchange energy, momentum, and even information at the quantum level.
--- Yiming Pan (ShanghaiTech)
Research 2: (

偏理论物理)

• Floquet engineering in optics and condensed matters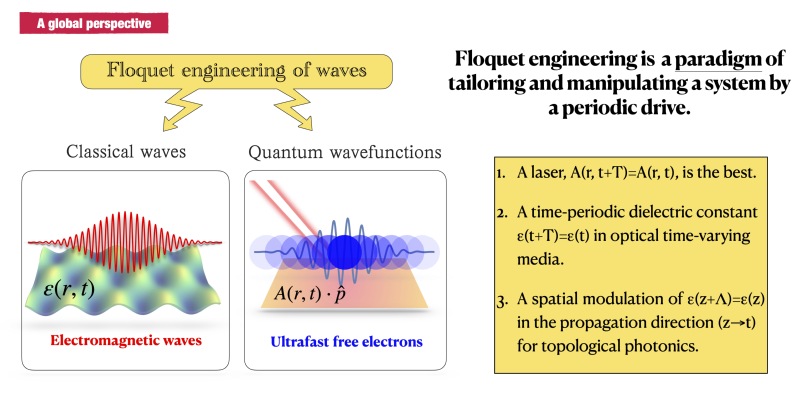 • Momentum gaps (k-gaps) and energy-momentum gaps(ωk-gaps)

• Quantum anomalies in periodically driven systems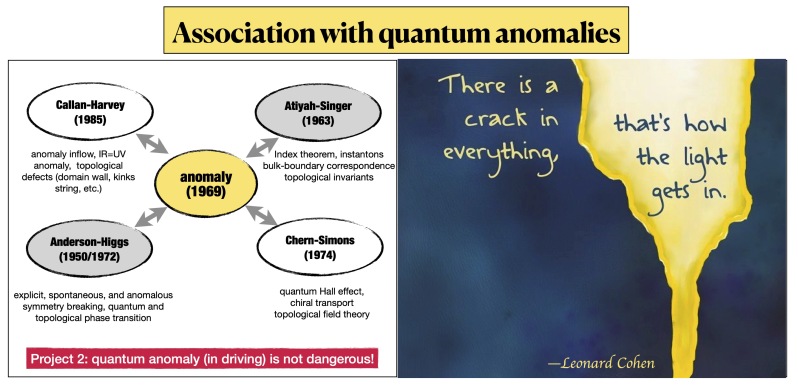 • Quantum weak measurement and its experimental realizations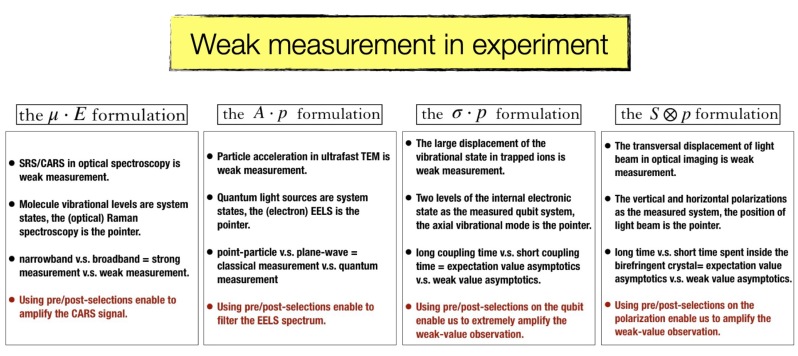 • Riemann Hypothesis in quantum physics: how to quantize (xp+px)/2?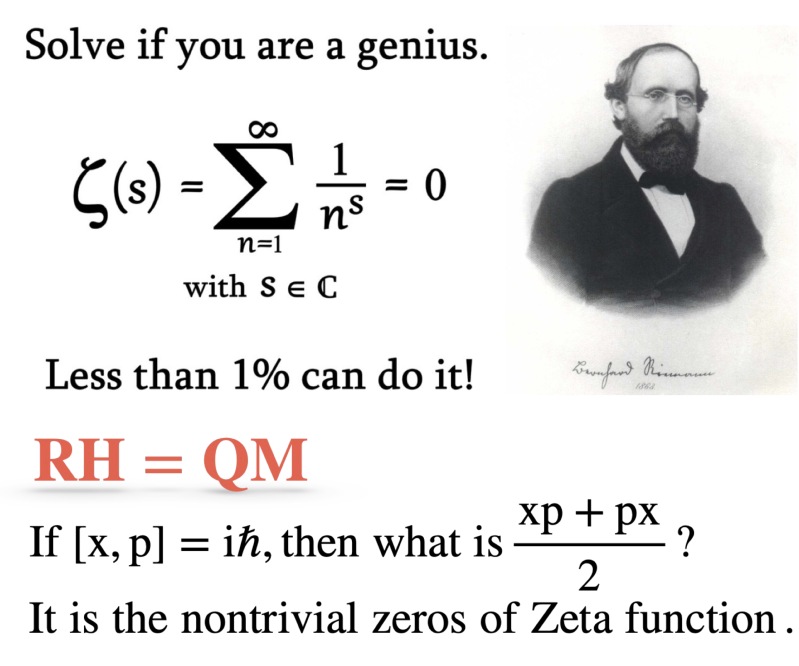 .
• Prompt engineering in daily life: 语言不是问题,最好chatGPT。如果不会GPT,至少会问问题!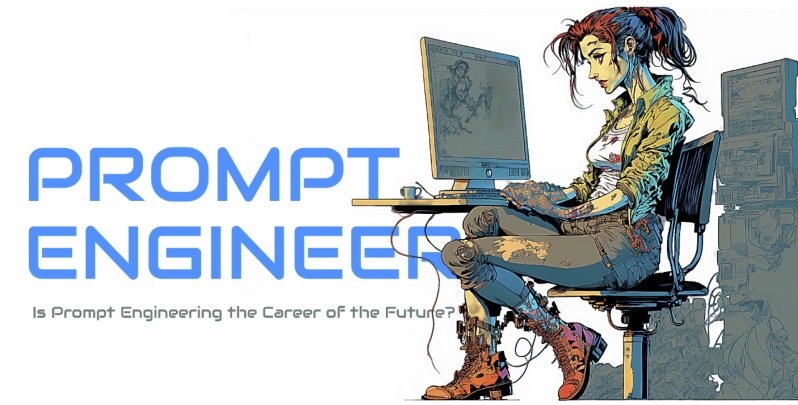 .
Research 3: (

偏实验物理)

• Ultrafast electron generation and manipulation, andstrong-field electron photon coupling at discontinuity. [A good source of electron after born, a good experience of life before died]

• Design an ultrafast photoelectron gun and realizemuti-photon free-free transition for low-energyfree electrons.

• Floquet simulators:optics, microwave, sounds, atoms and free electrons[Everyone can be periodically driven!]

Other issues: UTEM/UED, metallic nanotips and tip arrays, FELs, DLAs.



梦想中的实验室: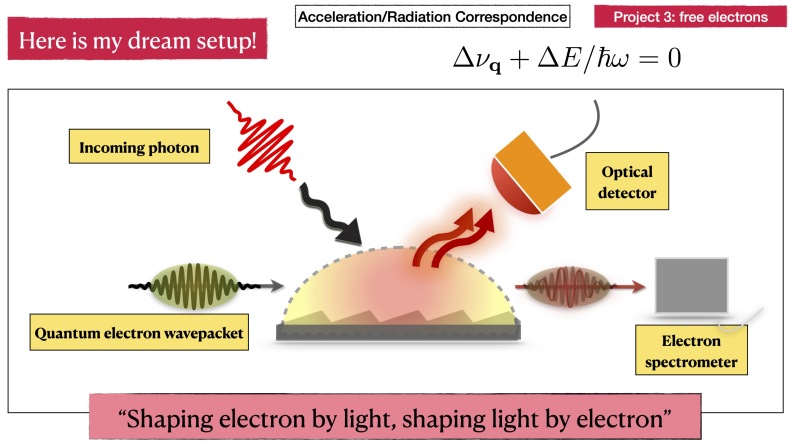 自由电子量子光学:电生光!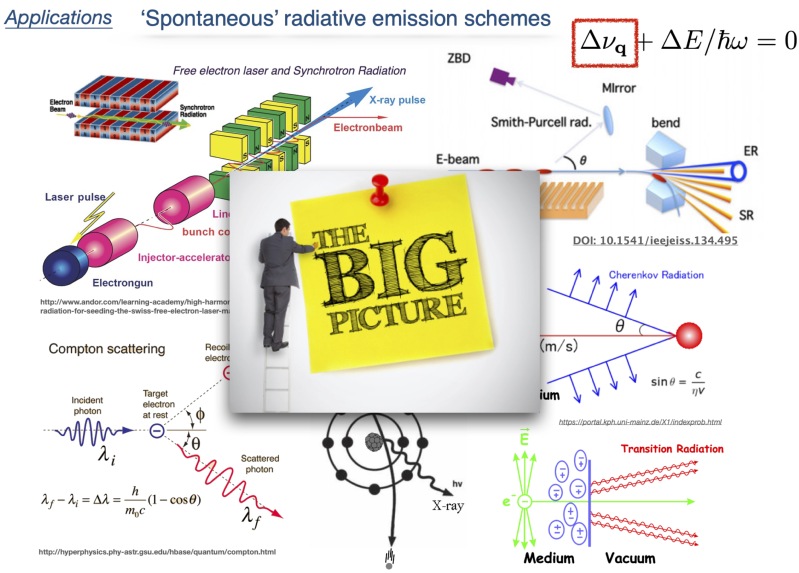 自由电子量子光学:光生电!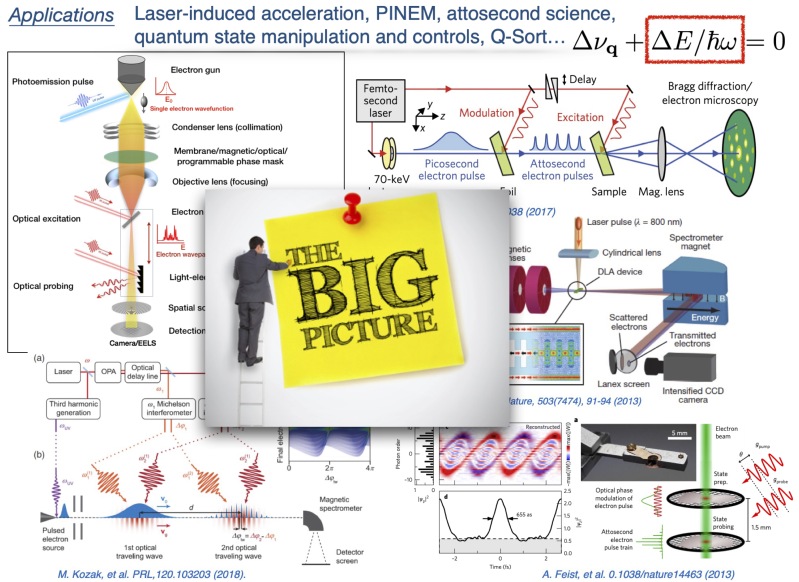 LiFE课题组,拟招聘

1名研究助理 - 偏实验
1-2名博后 - 偏理论
3-5名 博士
3-5名 硕士
Equally access to education to all individualswithout discrimination (in Chinese, "有教无类")
To educate college students and high school kids: The first principle for me is to admit my stupidity infront of them.

To teach graduate students and postdocs: My job isto support them in achieving success in science and technology.

To teach the public: The most critical aspect of disseminating information to the public in determining: What is NOT science!
参与知乎-物理类科普和社区建设
暂无。

部分代表性论文:
Yiming Pan†*, Moshe-Ishay Cohen, Mordechai Segev, Superluminal k-gap solitons in photonic time-crystals with Kerr nonlinearity. CLEO 2022, Accepted by PRL (2023). (IF=9.2, citation = 0)

Pan, Y.†*, et al. Demonstration of weak measurements, projective measurements, and quantum-to-classical transitions in ultrafast free electron-photon interactions. Accepted by Light: Science & Applications (2023) (IF=17.8, citation = 7)

Pan, Y. .†*, et al. Floquet gauge anomaly inflow and arbitrary fractional charge in periodically-driven topological/normal insulator heterostructures. Accepted by PRL (2023). (IF=9.2, citation = 0)

Q. Cheng, Y. Pan*, et al. Asymmetric topological pumping in nonparaxial photonics. Nat. Commun. 10.1038 (2022),(IF=14.9, citation = 9)

B. Wang,…, Y. Pan*, Observation of Photonic Topological Floquet time crystals. Laser & Photon. Rev, 10.1002/lpor.202100469 (2022). (IF=13.1, citation = 3)

Y. Pan†*, and A. Gover. Beyond Fermi's Golden Rule in Free-Electron Quantum Electrodynamics: Acceleration/Radiation Correspondence. New Journal of Physics 23 (6), 063070 (2021). (IF=3.9, citation = 6)

Pan, Y.†*, et al., Weak-to-strong transition of quantum measurement in a trapped-ion system. Nat. Phys. 16(12), 1206-1210 (2020),(IF=15.2, citation = 27)

Yiming Pan†*, et al., Anomalous Photon-induced Near-field Electron Microscopy. Phys. Rev. Lett. 122,183204 (2019),(IF=9.2, citation = 36)

Q. Cheng†, Y. Pan†*, et al. Observation of anomalous π modes in photonic Floquet engineering. Phys. Rev. Lett.122.173901 (2019),(IF=9.2, citation = 95)

A. Gover, Y. Pan*. Dimension-dependent stimulated radiative interaction of a single electron quantum wavepacket. Phys. Lett. A 382.23 (2018): 1550-1555. (IF=2.65, citation = 46)

Z. Yu†, Z. Ong†, Y. Pan†, et al. Realization of Room-Temperature Phonon-limited Carrier Transport in Monolayer MoS2 by Dielectric and Carrier Screening. Adv. Mater. 28, no. 3 (2016): 547-552. (IF=30.8, citation = 205)

Q. Cheng†, Y. Pan†, et al. Topologically protected interface mode in plasmonic waveguide arrays. Laser & Photon. Rev. 10.1002/lpor.201400462(2015). (IF=13.1, citation = 87)

M. Qian, Y. Pan, et al. Tunable, Ultralow-Power Switching in Memristive Devices Enabled by a Heterogeneous Graphene–Oxide Interface. Adv. Mater. 26, 3275-3281 (2014). (IF=30.8, citation = 70)

Z. Yu†, Y. Pan†, et al. Towards Intrinsic Charge Transport in Monolayer Molybdenum Disulfide by Defect and Interface Engineering. Nat. Commun. 5, 5290 (2014),(IF=14.9, citation = 562)




PUBLICATIONS




Yiming Pan†*, Moshe-Ishay Cohen, Mordechai Segev, Superluminal k-gap solitons in photonic time-crystals with Kerr nonlinearity. CLEO 2022, accepted by PRL (2023).

Pan, Y.†*, Chen, Z.†, Wang, B., & Poem, E. Photonic π-mode anomaly in (1+1) dimensional periodically driven topological/normal insulator heterostructures. arXiv:2010.05688 (2020), accepted by PRL (2023).

Pan, Y. †*, Cohen, E.*, et al. Demonstration of weak measurement, projective measurement, and quantum-to-classical transitions in electron-photon interactions. arXiv:1910.11685 (2020); accepted by Light Science & Applications (2023). [IF: 17.8]

Wang, B., Quan, J., Han, J., Shen, X.*, Wu, H.*, and Pan, Y.*, Observation of Photonic Topological Floquet time crystals. Laser & Photon. Rev, 10.1002/lpor.202100469 (2022). [IF: 13.8]

Qingqing Cheng, Huaiqiang Wang, Yongguan Ke, Tao Chen, Ye Yu, Yuri S. Kivshar*, Chaohong Lee*, and Yiming Pan*, Asymmetric topological pumping in nonparaxial photonics. Nature Communications. https://doi.org/10.1038/s41467-021-27773 (2022). [IF: 14.9]

Ang Li, Yiming Pan, Philip Dienstbier, and Peter Hommelhoff, Quantum interference visibility spectroscopy in two-color photoemission from tungsten needle tips. Phys. Rev. Lett. 126, 137403 (2021). [IF: 9.2]

Yiming Pan†*, Bing Wang, Time-crystalline phases and period-doubling oscillations in one-dimensional Floquet topological insulators. Physical Review Research, 2(4), 043239 (2020).

Pan, Y.†*, Zhang, J., Cohen, E., Wu, C.W., Chen, P.X. and Davidson, N., Weak-to-strong transition of quantum measurement in a trapped-ion system. Nature Physics, 16(12), 1206-1210 (2020). [IF:15.2]

Yiming Pan†*, and Avraham Gover. Beyond Fermi's Golden Rule in Free-Electron Quantum Electrodynamics: Acceleration/Radiation Correspondence. New Journal of Physics 23 (6), 063070 (2021). [IF: 3.7]

Chen, T., Yu, Y., Song, Y., Yu, D., Ye, H., Xie, J., Shen, X., Pan, Y. and Cheng, Q., 2019. Distinguishing the topological zero mode and Tamm mode in a microwave waveguide array. Annalen der Physik, 531(12), p.1900347. [IF: 3.6]

Ying Yang, Yiming Pan*. Engineering zero modes, Fano resonance and Tamm surface states of 'bound states in the gapped continuum'. Optics Express 27 (23), 32900-32911 (2019). [IF: 3.9]

Q. Q. Cheng†, Yiming Pan†*, Huaiqiang Wang†, et al. Observation of anomalous π modes in photonic Floquet engineering. 10.1103/PhysRevLett.122.173901 (2019). [IF: 9.2]

Yiming Pan†*, Bin Zhang†, and Avraham Gover. Anomalous Photon-induced Near-field Electron Microscopy. 10.1103/PhysRevLett.122.183204 (2019). [IF: 9.2]

Yiming Pan†*, and Avraham Gover. Spontaneous and Stimulated Emissions of Quantum Free-Electron Wavepackets - QED Analysis. 10.1103/PhysRevA.99.052107 (2019). [IF: 3.1]

Yiming Pan†*, and Avraham Gover. Spontaneous and Stimulated Radiative emission of Modulated Free-Electron Quantum wavepackets-Semiclassical Analysis. Journal of Physics Communications 2.11 (2018): 115026. [IF: 1.7]

Cheng, Q., Chen, T., Yu, D., ... & Pan, Y*. Flexibly designed spoof surface plasmon waveguide array for topological zero-mode realization. Optics Express, 26(24), 31636-31647 (2018). [IF: 3.9]

Gover, Avraham, Yiming Pan*. Dimension-dependent stimulated radiative interaction of a single electron quantum wavepacket. Physics Letters A 382.23 (2018): 1550-1555. [IF: 2.7]

Xing-Chen Pan, Yiming Pan, et al. Carrier balance and linear magnetoresistance in type-II Weyl semimetal WTe 2. Frontiers of Physics 12, No. 3 (2017): 127203. [IF: 3.6]

H.Q.Wang, Lubing Shao, Yiming Pan, et al. Flux-driven quantum phase transitions in two-leg Kitaev ladder systems. Physics Letters A 380, 46 (2016): 3936-3941. [IF: 2.7]

Erfu Liu, Mingsheng Long, Junwen Zeng, Wei Luo, Yaojia Wang, Yiming Pan, et al. High responsively phototransistors based on few-layer ReS2 for weak signal detection. Advanced Functional Materials 26, 12 (2016): 1938-1944. [IF: 18.8]

Wang, Yaojia, Erfu Liu, Huimei Liu, Yiming Pan, et al. Gate-tunable negative longitudinal magnetoresistance in the predicted type-II Weyl semimetal WTe 2. Nature Communications 7 (2016): 13142. [IF: 14.9]

Zhihao Yu†, Zhun-Yong Ong†, Yiming Pan†, et al. Realization of Room-Temperature Phonon-limited Carrier Transport in Monolayer MoS2 by Dielectric and Carrier Screening. Advanced Materials 28, No. 3 (2016): 547-552. [IF: 30.8]

Q. Q. Cheng†, Yiming Pan†, et al. Topologically protected interface mode in plasmonic waveguide arrays. Laser & Photon. Rev. doi: 10.1002/lpor.201400462(2015) [IF: 13.8]

Daowei He†, Yiming Pan†, et al. Tunable Van der Waals heterojunctions with hybrid organic/inorganic semiconductors. Applied Physics Letters, 107(18), p.183103 (2015) [IF: 3.8]

Miao Wang, Xiaojuan Lian, Yiming Pan, et al. A selector device based on graphene-oxide heterostructures for memristercrossbar application. Appl. Phys. A 120:403-407 (2015) [IF: 2.6]

Yang Cui†, Run Xin†, Zhihao Yu†, Yiming Pan, et al. High-Performance Monolayer WS2 Field-effect Transistors on High-κDielectrics. Adv. Mater. doi:10.1002/adma.201502222 (2015) [IF: 30.8]

Zhihao Yu†, Yiming Pan†, et al. Towards Intrinsic Charge Transport in Monolayer Molybdenum Disulfide by Defect and Interface Engineering. Nat. Commun. 5, 5290 (2014) [IF: 14.9]

Min Qian, Yiming Pan, et al. Tunable, Ultralow-Power Switching in Memristive Devices Enabled by a Heterogeneous Graphene–Oxide Interface. Adv. Mater. 26, 3275–3281 (2014) [IF: 30.8]

Xiaxin Ding, Yiming Pan, et al. Strong and nonmonotonic temperature dependence of Hall coefficient in superconducting KxFe2−ySe2 single crystals. Phys. Rev. B 89, 224515 (2014) [IF: 3.3]

Enming Shang, Yiming Pan, et al. Detection of Majorana fermions in an Aharonov-Bohm interferometer. Chinese Phys. B 23, 057201 (2014) [IF: 1.5]

H.Q.Wang, R.Wang, Yiming Pan, et al. Entanglement spectrum of topological Weyl semimetal. EPL 107, 40007 (2014) [IF: 1.9]




OTHERS (submitted)

Yiming Pan†*, Ido Kaminer, Michael Krueger, High harmonic lasing using attosecond electron pulses combs in photon-induced near-field electron microscopy. CLEO 2022, In preparation 2022.

Zhou, J., Kaminer, I. and Pan, Y.*, Quantum Emergence of Linear Particle Accelerator and Anomalous Photon-induced Near-field Electron Microscopy in a Strong Coupling Regime. arXiv:1908.05740, in review (2020).

Yiming Pan†*, et al. Beyond Adiabatic Elimination in Topological Floquet Engineering. arXiv:1810.00054 (2018).

Yiming Pan. How to measure the canonical commutation relation [x, p]=iℏ in quantum mechanics with weak measurement? arXiv:1702.08518 (2017)

Yiming Pan, et al. The large unsaturated magnetoresistance of Weyl semimetals. arXiv: 1509.03975v2 (2015)

Yiming Pan, et al. Mass classification and manipulation of zero modes in one-dimensional Dirac systems. arXiv: 1407.3874v1 (2014)